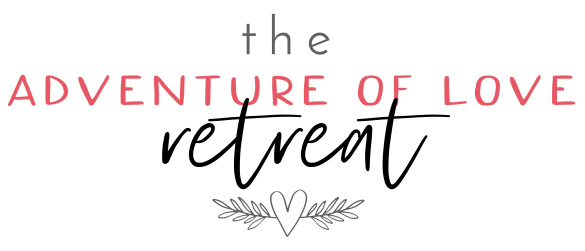 it's the middle of February and every inch of your body is CRAVING some R&R time in nature...away from the modern-day world.
Just in time for Valentine's Day weekend, you step on a flight with your partner to Puerto Vallarta, Mexico. As you arrive you meet up with five other healthy couples like you to take a private water taxi along the coast for 40 minutes until you reach a quiet, hidden, indigenous beach town.
A little place called Yelapa.
Your intention? To reconnect with your partner and explore new ways of growing in health and relationship TOGETHER. The Adventure of Love Retreat is for those committed couples looking to continue along the path of building a passionate, healthy, and EXPANSIVE relationship with their partner. But it's also just an excuse to RELAX and RECHARGE... away from the hustle and bustle of our technology-filled lives.
This is NOT your typical retreat.
This 4-day experience will be held over Valentine's Day weekend and is a chance for you to reflect on your life together, play with purpose, and lean in to the opportunity to be vulnerable and REAL... allowing you to take your relationship to new heights. And of course... go on some epic adventures together!
If this calls to you and your love, keep reading...and make sure to request an invite to learn more.
Welcome...to the Adventure of Love!
xoxo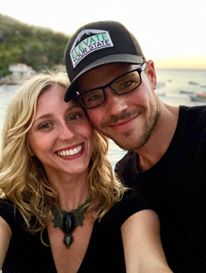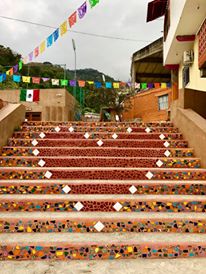 Want to be a part of this epic retreat experience?
Were talking a "check your phone, laptop and digital devices at the door" type of an adventure. If you want to level up your "vacation game" while spicing things up in your relationship, then share you're info below we'll send you a special invite!

Yelepa, MX is a small indigenous beach community nestled along a bay just 40 minutes south of Puerto Vallarta at the foot of the majestic mountains of the Sierra Madre Occidental. February is one of the best times to unplug from our modern society, escape winter, and soak up the sun in Yelepa. You'll be able to enjoy the healing powers of the sun, salt water, and a technology break, all while renewing your relationship over Valentines Day!
The Adventure of Love Retreat is held in one of the most beautiful locations in Yelapa, the Pura Vida Wellness Retreat Center. The rooms at this center are located in a jungle/tropical garden situated on the hill just above the ocean shore.
It also features a sweat lodge, an ocean water non-chlorinated infinity pool, and a Labyrinth in a Zen Garden to enjoy quiet walks in self-reflection. The retreat center is EMF free most times, and always EMF free at night so your body can fully relax into restorative sleep.
Each Cabin/Room Has:
A private bathroom
1-2 queen size beds (organic, metal free mattresses and hypoallergenic pillows)

with mosquito nets (just in case!)

Local Spring Water

for drinking and bathing

And epic views of the ocean/Yelapa Bay

as they were literally built just above the ocean!
4 Relaxing Days of Connection, Adventure & Fun
We start on Thursday evening with a kick-off dinner where we break the ice and set our intention for the weekend. Friday is Valentines Day and will feature some exciting surprise experiences! Saturday is more play, connection and adventure and then we will finish up on Sunday morning with a celebratory brunch!
Health Hacker Approved Food & Drinks- Mexico Style!
We will be sourcing organic, healthy food and drinks for you all to enjoy. All meals will be covered. And we'll even have you practice a little 'Kitchen Chemistry' TOGETHER by co-creating some meals with your partner! Menu available upon request.
3 Nights of Lodging
Hosted in a beautiful retreat center with 'Palapa style' villas, you and your partner will have 1-2 organic queen size mattresses built right above the ocean! All drinking and bathing water is from a local spring a few miles away. And you'll be able to enjoy the amenities such as ocean water infinity pool, spiritual cinema/film room, massage therapy, yoga, and much more!
Hiking, Swimming & Hidden Beach Excursions!
We'll start off our morning with some grounding, sunlight, and light movement. And we'll also have some surprise hiking and boating experiences for you to enjoy!
Not included: Airfare.








"I find myself tearing up as I write this because of just how powerful this retreat experience was for me. Not only did I learn more about intuitive movement and cooking, I gained a whole new understanding of myself, my body, my core and my heart. Through her provision of nourishing food, movement and heart-opening lessons, Amanda coached a better version of me to the surface. This retreat was life-changing for me - truly, completely, deeply."
— AMANDA'S PAST RETREAT ATTENDEE








In April of 2019, we decided to take a celebratory trip to this hidden beach paradise we heard about from our massage therapist. We were celebrating the completion of our crowdfunding campaign for our healthy couples cookbook, Kitchen Chemistry! And after a week of soaking up the quiet, sunny vibes with plenty of play, adventure, and self-reflection, we had so much fun that we thought to ourselves, you know what? we wanted to go back!
Only this time... we want to create an epic retreat experience for OTHER HEALTHY COUPLES like us who would dig a luxurious, yet cost effective, tropical retreat with their partner!
The vision we will hold throughout this retreat will be based on growing in health and relationship TOGETHER. We'll be introducing the core principles of what it means to be a healthy couple. We'll hold vulnerability and authentic communication exercises to help peel back the layers of truth and understanding leading to a deeper, more fulfilling connection in relationship for all.
Here are some of the main areas we will guide you to explore inside your relationship during this retreat:
Set the Intention of Co-creation In Your Relationship

Create Clarity on Your Individual and Collective Values

Ask Vulnerable Questions

Share Your Desires & Fears

Play on Purpose

Use Food & Aphrodisiacs to Spice Things Up!

Set Simple Yet Powerful Health Goals TOGETHER

Practice Functional Movement, Partner Pilates and Stretching Exercises

Explore Masculine and Feminine Dynamics
Are Already Health Conscious, but Want to Take it to Another Level

Want to Unplug from Society and Dive Head First into Their Relationship!

Love (or WANT to experience more) Nature, Adventure and Movement

Want to Chart a Powerful Path for Building an EPIC Relationship

Desire Deeper Connection through Non-Sexual Based Intimacy Activities

Want to Spice Things Up A Bit In & Outside of the Bedroom

Will Support Each Other in Their Health & Performance Goals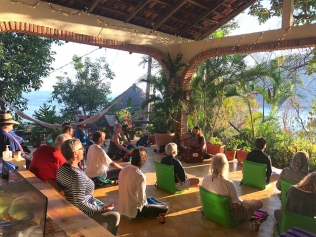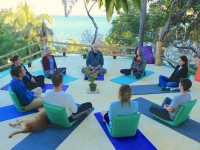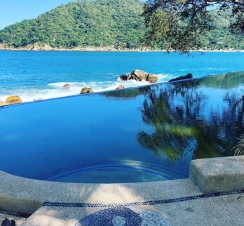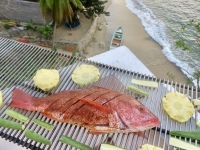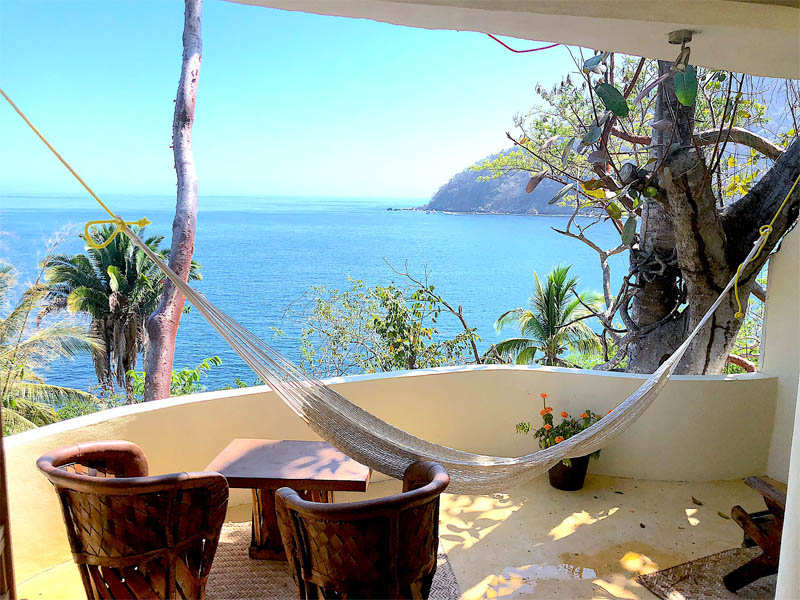 "As I found connection to the others who were present, I found a sense of unity and energy I'd never had before... never knew I needed. And now I walk away, carrying that with me forever. I now have a greater understanding of myself, my body, my needs and my desires. And I see how those play into the greater energy and flow of all that is around me."
— AMANDA'S PAST RETREAT ATTENDEE

Amanda Gyuran
Amanda has an extensive background in Holistic Nutrition, Herbalism, Eating Psychology, and Mind Body Movement. Amanda is the Private Chef for Executives, Professional Athletes and Wellness Retreats Worldwide. She's also a fully certified Level 2 STOTT Pilates Instructor and has taught at the STOTT Pilates Training Center in Michigan where she rehabbed NFL and NHL athletes.
TJ Anderson
TJ Anderson is a Health Hacker, Bestselling Author of The Art of Health Hacking, High Performance Health Coach for Men, and Host of The Elevate Your State Show, a podcast focused on health hacking for sustainable high performance. Having an extensive background in the art and science of sustainable behavior change, his company, Elevate Your State, focuses on measurable health improvement and performance for high performing leaders and organizations. TJ has given talks for Google, Deloitte, ACT, and several leading healthcare conferences nationwide.
Amanda and TJ live in the mountains of Boulder, Colorado, with their dog, Goji Bear.







Early Bird Rate (By October 1st): $2,997*
Standard Rate (After October 1st): $3,997*
* = Prices Per Couple, NOT Individual.
(And all inclusive, except flights!)
DO NOTE: We ONLY have room for 8 fellow couples to join us. Because space is limited, all we ask is those who want to come or are VERY INTERESTED to place a $150 FULLY REFUNDABLE deposit to save their spot! And we can firm everything up by November 1st.
Sound good? Questions? Reach out to amandagyuran@gmail.com.
Otherwise, the best next step is to put your name and email address below and we'll be in touch to share more about the retreat, learn more about your interest, and see if it's a fit for you and your love to attend!
COPYRIGHT © 2019 The Healthy Couple